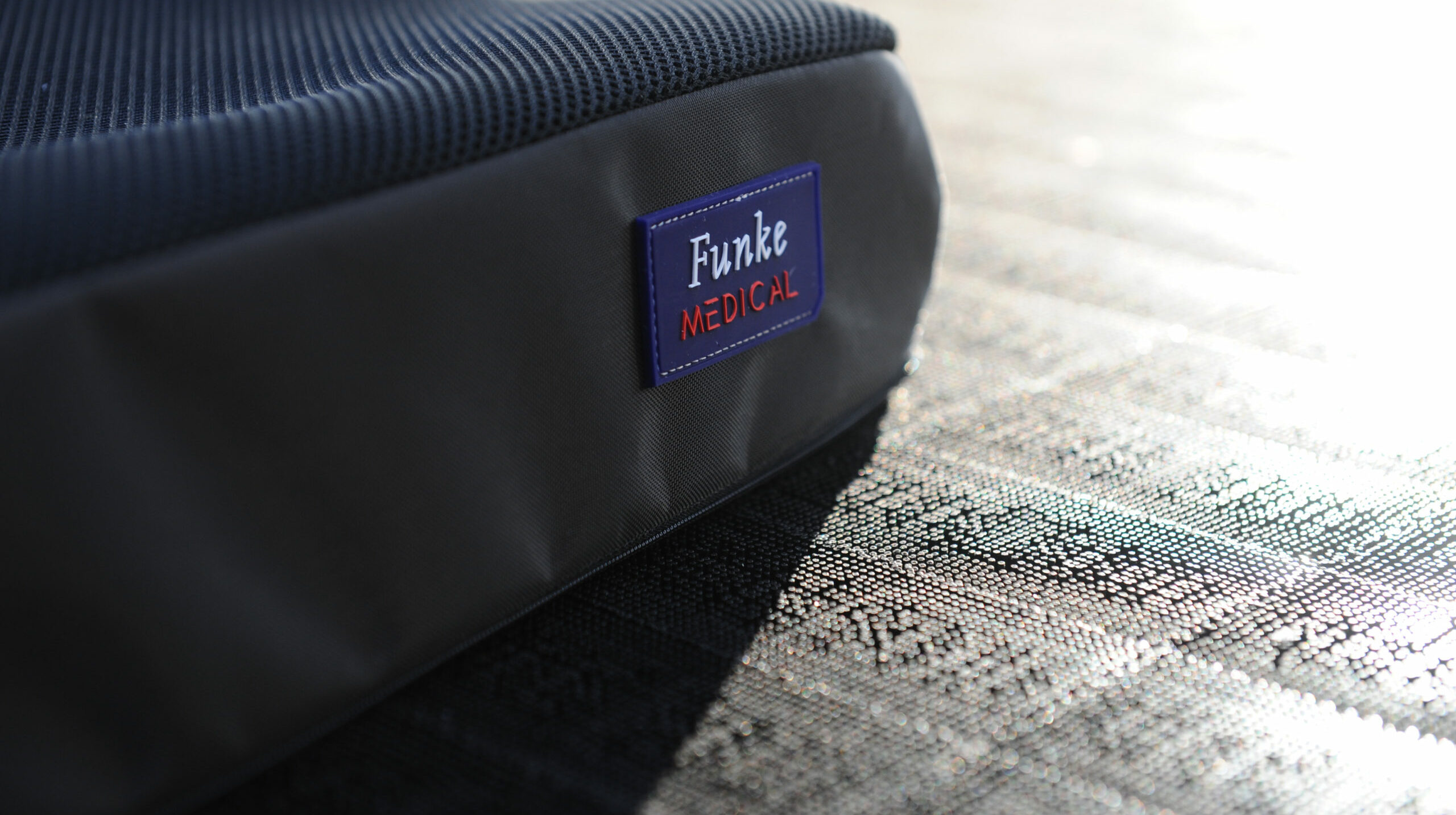 Certified quality management system according to
DIN EN ISO 13485

Certified manufacturer of CE-marked medical devices according to
MDR 2017/745

Laboratory studies:
Microclimate, pressure relief, flameretardancy, biocompatibility

UDI-CODE
=> Traceability of all products

Clinical evaluation according to MEDDEV 2.7.1
For handeling the mattresses, can they also be equipped with handles?
Yes, but they are sewn on, which is technically impossible otherwise.
How often are the mattress cores cleanable / autoclavable?
At least 100 times.
How often can the covers be washed according to the instructions in the user manual?
At least 100 times.
Medical director / hygiene
Are the covers sewn?
No, these are ultrasonically welded.
(Cover material virus and bacteria-proof acc. ASTM 1670+1671)
Does the foam suffer during autoclaving?
No, we did a small test study to prove the opposite.
How can the cover be cleaned?
The cover can be washed at 95°C or cleaned by wiping disinfection according to the instructions for use.
How to clean the mattress core?
By autoclaving (at least 50 minutes at 105 °C)
Are the mattresses also suitable for heavy patients?
Yes, the standard is 140 – 150 kg, but we also have mattresses with up to 250 kg patient weight.
(e.g.: MAXX 250 clinic GREENLINE)
Can the mattress really be used up to the advertised level of decubitus?
Yes, because there are independent test procedures and clinical evaluations to confirm that.
Does a higher density increase durability?
This is a myth that does not apply to modern raw materials in the 21st century. There are test methods that clearly disprove it.
How can a virus-proof cover be breathable?
The PU laminate is a semi-permeable membrane.
Is visco foam the best?
This is an advertising myth without clinical evidence. The fact is that viscose foam is closed-pored and has a negative effect to the microclimate. This then of course has a direct influence on the favouring of a decubitus. The claim that visco foam offers better pressure relief is also technically not measurable and therefore untrue. There are foams with significantly better measurement results.
We have had competition in the house for a longtime, why should we switch?
We are: Market leader in the field of decubitus prophylaxis and therapy for homecare, MDR 2017/745 compliant (e.g. backtracking).

We offer: Medical evidence, top quality at a reasonable price, no trading levels, experiences in the international clinic market, references, own product development with highly qualified employees.
Do the mattresses have a guarantee?
Yes, depending on the model between 3 – 7 years on the functional properties of the mattress core.
Do you also offer free tests?
Yes, of course.
Is "Made in Germany / Europe" too expensive?
We will gladly provide proof of the opposite with the same quality!
What references can Funke Medical GmbH provide?
The reference list is available on request.
Purchasing / Quality management
How long are the delivery times?
For smaller quantities 48 hours for stock goods, for larger quantities 14 days after receipt of order.
What are your capacities?
We have a capacity of approx. 1,200 mattresses per day.
What is your best-selling mattress?
Hyper Foam 2 – more than 1.000.000 pieces!